Are You Looking to Finance or Lease a Vehicle? The Finance Center at Peacock Jeep Dodge Ram Chrysler is Here to Help
We know that applying for an auto loan or lease can fill many folks with dread and foreboding. They might feel intimidated by a process that they don't entirely understand. Since the world of auto finance can be complicated, isn't it nice when you can rely on a team of experts to help you? The finance center at Peacock Jeep Dodge Ram Chrysler in Hardeeville is here for you. You don't have to worry about being on your own when you arrive from nearby Hilton Head Island.
Buy vs. Lease: Peacock Jeep Dodge Ram Chrysler Has Got You Covered
Many folks who come to our dealership near Bluffton struggle with whether to buy or lease their new vehicle. While there are many positives for both options, we recommend discussing your situation with our team of finance experts. The finance professionals at our dealership know everything there is to know about buying and leasing, so they'll be able to guide you through your options. Our team will also review your current driving habits and budget to make a recommendation. You can count on having all of the information you'll need to make an informed choice about your financing options.
We Have the Expertise You Need
One of the many comforts of doing business with our finance center is that we have professionals who have many years of experience in the realm of car finance. Over the years, they have assisted a variety of Beaufort area customers in obtaining the auto loan or lease necessary for them to bring home their new car, truck, SUV, or minivan.
Peacock Jeep Dodge Ram Chrysler Can Secure Your Auto Financing
Peacock Jeep Dodge Ram Chrysler has the resources to try and find you the necessary financing to bring home your new vehicle. We work with many banks and credit unions to obtain the car loan or lease that will work with your budget. Apply for credit financing with our team today, so we can work on getting you approved for one of our many financing and lease specials.

Financing Your Next Car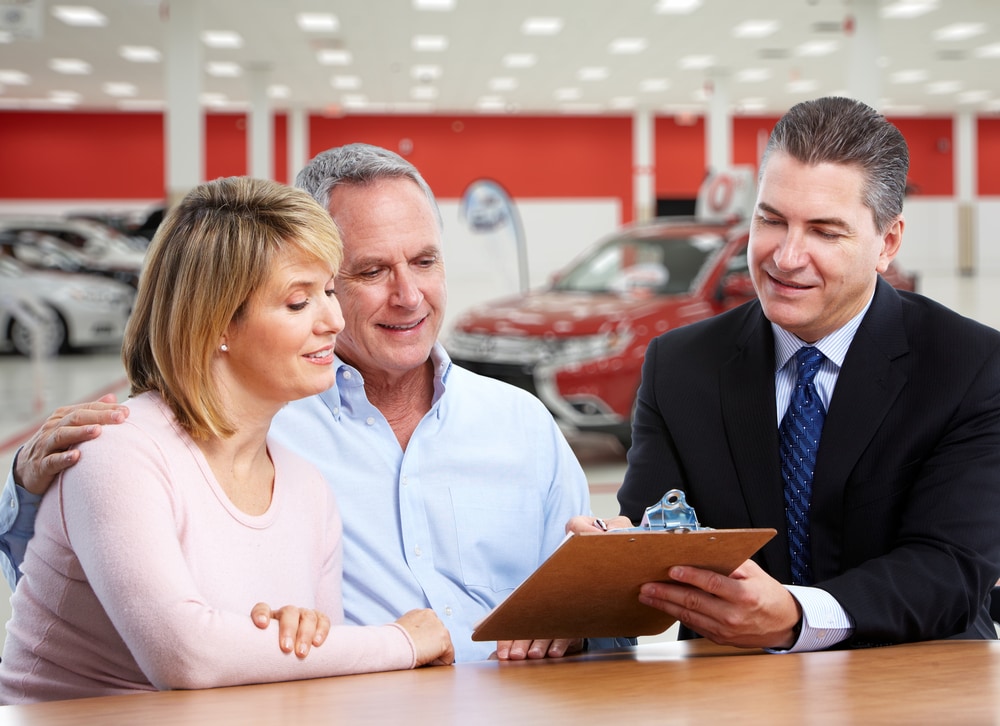 Excited to find yourself behind the wheel of that next Jeep Cherokee, Dodge Challenger, or Ram 1500? We want to make that purchase attainable for you. It's easy to shop our inventory online, and it's constantly updated with the latest options.
Not sure whether to buy or lease a car? We'll sit down to compare buying and leasing and discover which may be best for you.
We've helped a wide range of drivers get behind the wheel of a car they love to drive. Our forward-thinking representatives do their best to create the best experience for every driver and streamline the process, from filling out the financing application all the way until the time you drive off the lot.
Online Financing Resources
Apply for credit online to save time at the dealership. The online finance application is the best way to do that. Filling out the form allows our financial experts to get to work before you even step foot in our dealership.
If you're thinking about credit and are unsure what your current status is, you may want to pre-qualify for financing. We'll be in touch to discuss these results and offer to set up a time to talk at our dealership about financing.
We Have Financing Options
When it comes time to apply for a new car loan or lease, there are many options on the table. Our financial representatives will walk you through all of them.
At Peacock Jeep Dodge Ram Chrysler Hilton Head, we want nothing more than for Beaufort, Bluffton, and Hilton Head Island drivers to be satisfied with the car they're driving and how they're paying for it. Give us a call today or stop into our dealership to learn more.