As you glide to a stop, you feel vibrations in the brake pedal. Maybe your steering wheel is shaking, too. What's behind these strange sensations? At Peacock Chrysler Jeep Dodge Ram FIAT Hilton Head, we want to help you solve this problem.
There are several components that may be the culprit here beyond just your braking system. Beaufort, Savannah, and Hilton Head Island motorists can study up on possible causes below. Give us a call today if you'd like to schedule brake repair service with us!
Rotors All Bent Out of Shape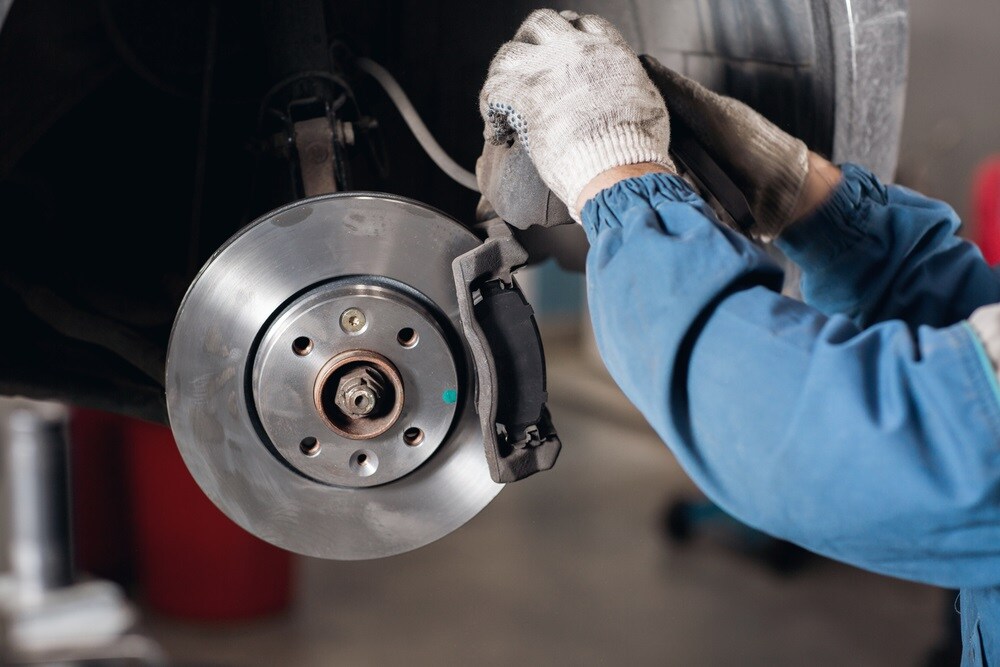 The primary cause of a shaking car while braking? Warped rotors. Over time, your rotors might warp from the heat generated by applying the brakes.
Essentially, warped rotors can prevent the brake pads from being parallel to the rotor face, which will cause them to slip when applied. You'll feel pulsations in the brake pedal-and possibly the steering wheel.
You'll need to have your rotors repaired or replaced. A certified technician can inspect them and decide whether the rotors can be salvaged and resurfaced. Most of the time, though, if a rotor has been warped enough to cause vibrations, it needs to be replaced.
Worn-out Wheel Bearings

Wheel bearings-they're a lesser-understood component in your vehicle. What they do is simple: They're responsible for letting the wheels spin while supporting your car's weight. Your rotors are connected to the wheel bearing hub assembly, and this is where the trouble may start.
If your wheel bearings are worn down, you'll notice your car shaking while braking. To solve this problem, simply replace the worn wheel bearings. The hub assembly may need to be replaced, too.
Brake Drums Out-of-Round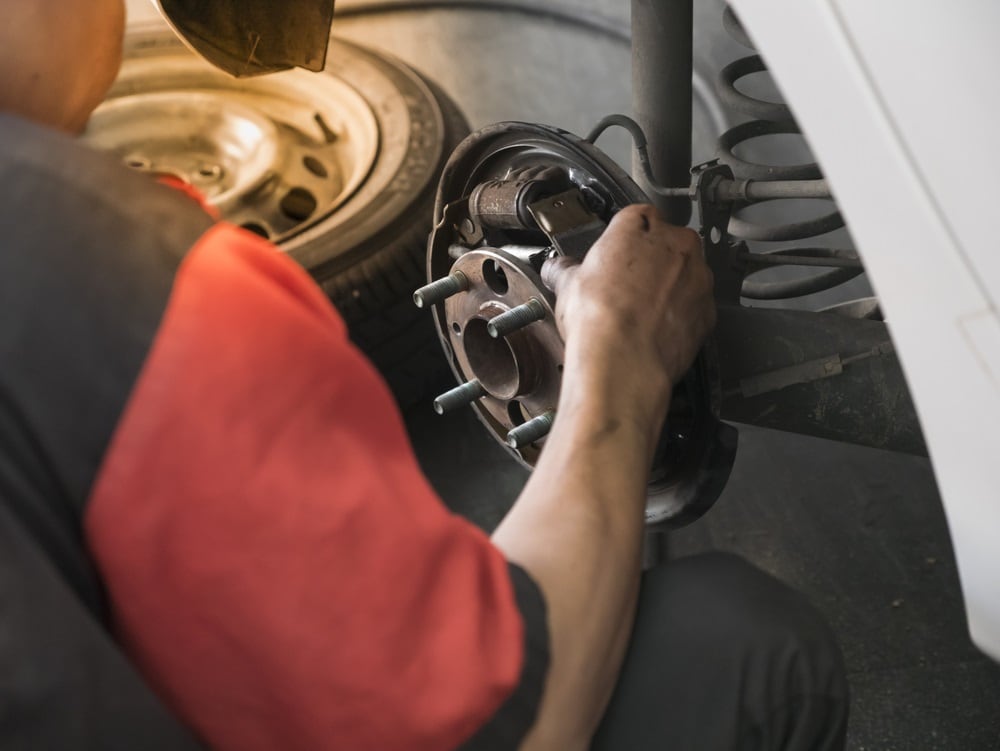 If you drive a vehicle with a drum braking system, your brake drums may be out-of-round. Aside from the shaking sensations, you may hear a scraping or squeaking noise when you apply the brakes. Brake drums will need to be repaired or replaced to solve this problem.
Steering & Suspension Parts
If you've noticed vibrations while driving, too, steering and suspension components may be at fault. If you have a loose control arm or damaged knuckle, then it may cause damage purely while braking. However, it is often the case that this problem presents while driving.
The solution? Have your car inspected and replace any damaged suspension parts. Your vehicle may need a wheel alignment as well. Our service center provides computerized wheel alignments, so you can drive knowing everything is aligned to precise manufacturer specifications.
Have Your Car Shaking Inspected ASAP at Peacock CJDRF Hilton Head
A shaking car is never a good sign, especially when you brake. If you notice any strange sensations, have your vehicle inspected as soon as possible. The certified technicians at our service center are happy to be of service-just schedule service with Peacock Chrysler Jeep Dodge Ram FIAT Hilton Head.
We'll thoroughly inspect your car to diagnose and solve the problem. Before you know it, you'll be on the roads of Beaufort, Savannah, and Hilton Head Island again!